At Estiare we have over 25 years of specialisation in the design and manufacture of fish tape and accessories for cable installation and laying.
We also offer a wide selection of connection insulation products, to give installers a complete range of professional solutions.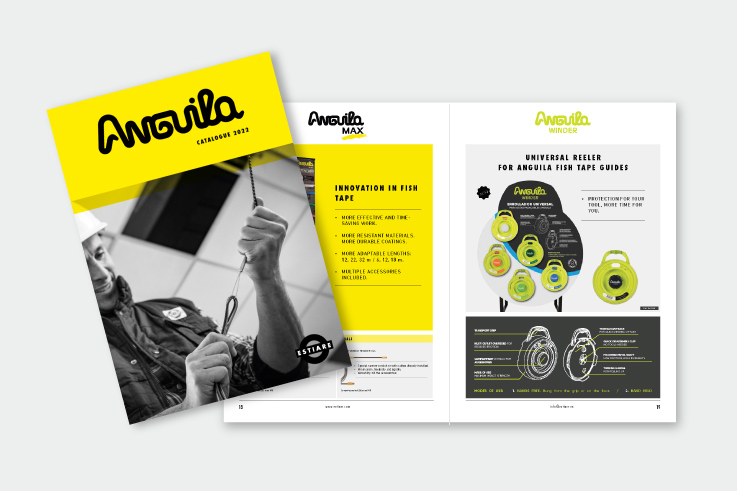 NEW ANGUILA CATALOG 2022!
DISCOVER OUR RANKS AND NEW REFERENCES
Content:
Household fish tapes: Nylon, coated steel, coated fibreglass and twisted polyester.
Industrial fish tapes and conduit rods: Small, medium and large diameters.
Lubricants: Duplogel and Filub and for cable and fibre optic.
Installation aids: Rollers, pulling grips, drum stands and rollers and layout paints and puller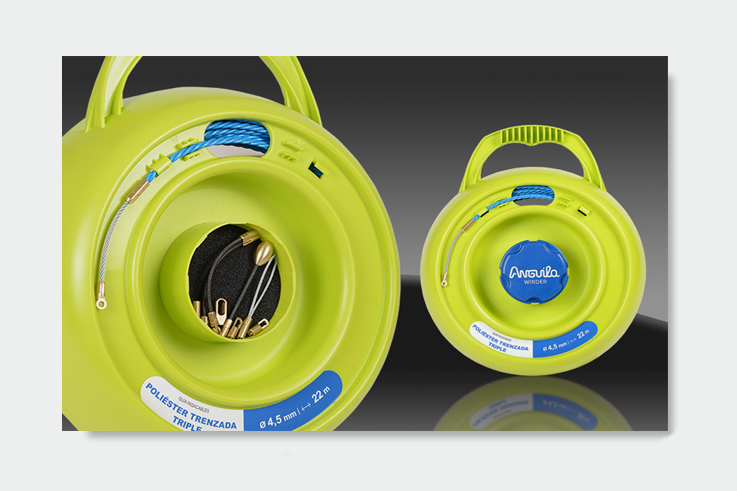 NEW UNIVERSAL REEL FOR ANGUILA FISH TAPES.
Anguila WINDER
Manufactured in ABS plastic material, they withstand maximum
impact resistance. They have a wide range of functional advantages
that make them the ideal complement to facilitate and speed up the
installer's work and provide adequate protection for the Anguila fish
tapes and their accessories.