At Estiare we have over 25 years of specialisation in the design and manufacture of fish tape and accessories for cable installation and laying.
We also offer a wide selection of connection insulation products, to give installers a complete range of professional solutions.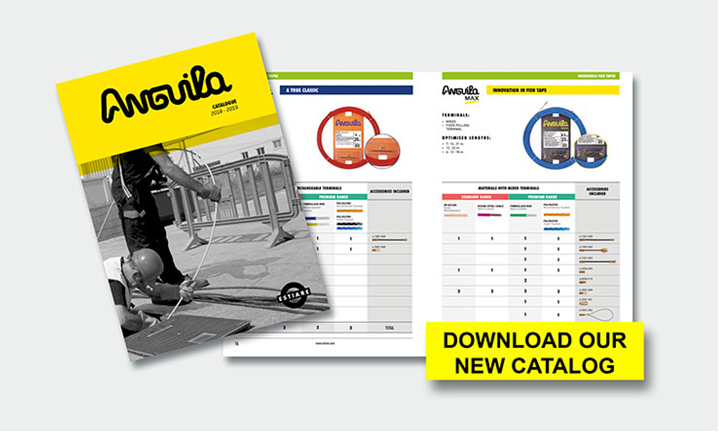 NEW ANGUILLA CATALOG!
DISCOVER OUR RANKS AND NEW REFERENCES
Content:
Household fish tapes: Nylon, coated steel, coated fibreglass and twisted polyester.
Industrial fish tapes and conduit rods: Small, medium and large diameters.
Lubricants and cleaners: Duplogel, Filub and Cable Clean for cables and fibre optic.
Installation aids: Rollers, pulling grips, drum stands and rollers and layout paints and puller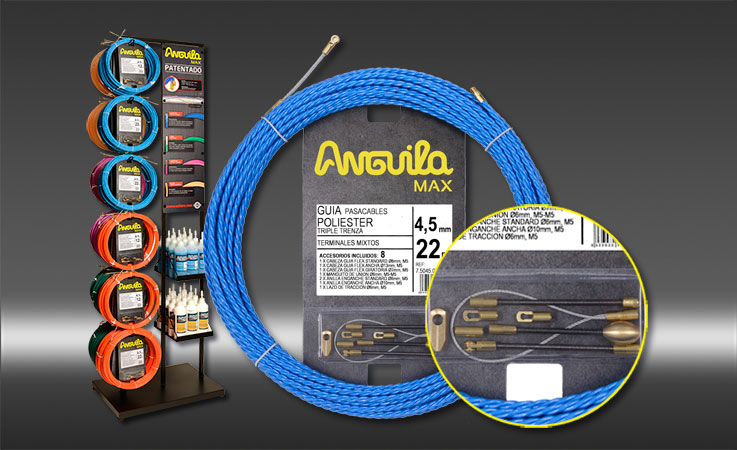 ANGUILA RELEASE NEW LOGO AND PACKAGING!
Discover all the advantages:
More information about the product.
Included accessories visible through a transparent blister.