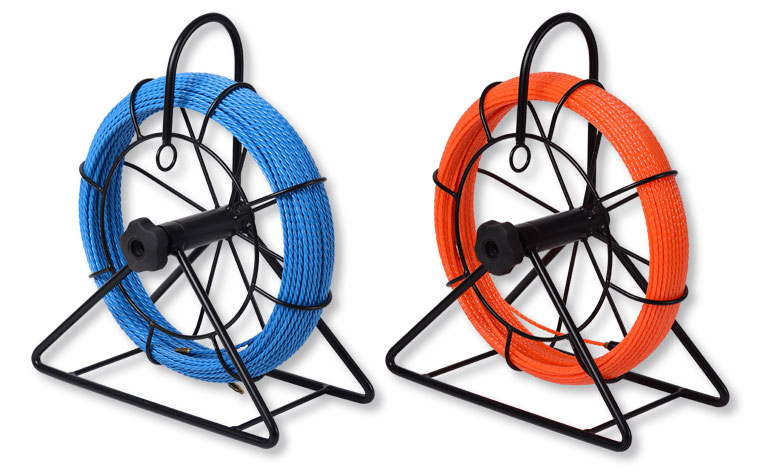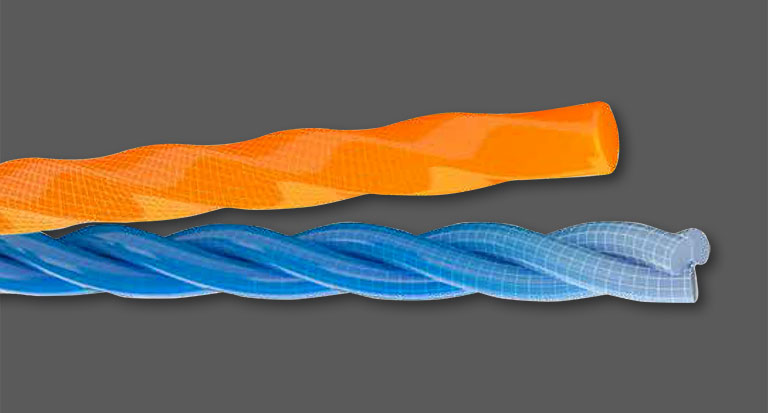 Twisted polyester
Friction. Braided material halves friction and has barely any memory effect. Triple braiding (3 monofilaments) is more flexible and has less friction at bends. Monofilament braiding is more rigid.
Twisting strength. It turns very little on its own axis, and therefore transmits twisting strength very well. Monofilament braiding offers better characteristics. This product gives excellent control over the work done. Triple braiding may open slightly with extreme turning.
Pushing strength. Monofilament braiding is more rigid and delivers and greater pushing strength. It does not break when bent and easily regains its original shape without taking any damage. It allows greater distances to be reached.