The ideal fish tape for building reforms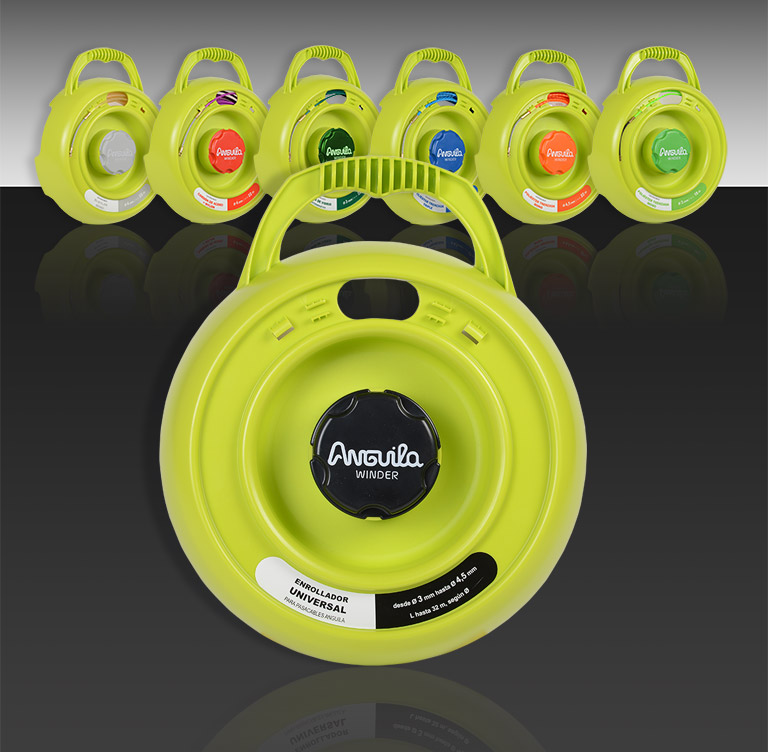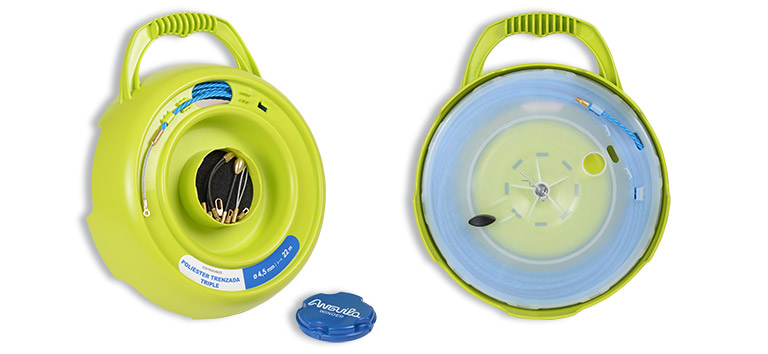 New universal reel for Anguila fish tapes. Anguila WINDER
Manufactured in ABS plastic material, they withstand maximum
impact resistance. They have a wide range of functional advantages
that make them the ideal complement to facilitate and speed up the
installer's work and provide adequate protection for the Anguila fish
tapes and their accessories.
A well thought-out design allows two modes of use, freeing the
operator's hands by placing the reel in a horizontal position on the
sole or hanging it by the carrying handle or holding it directly by hand.
INTERCHANGEABLE TERMINALS