The ideal fish tape for building reforms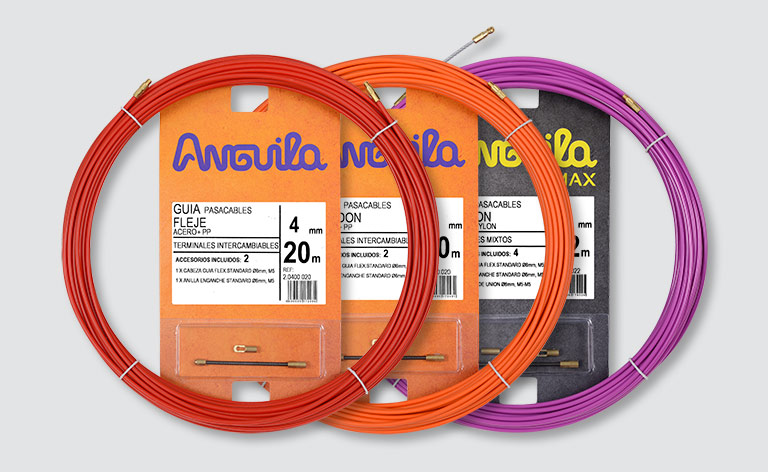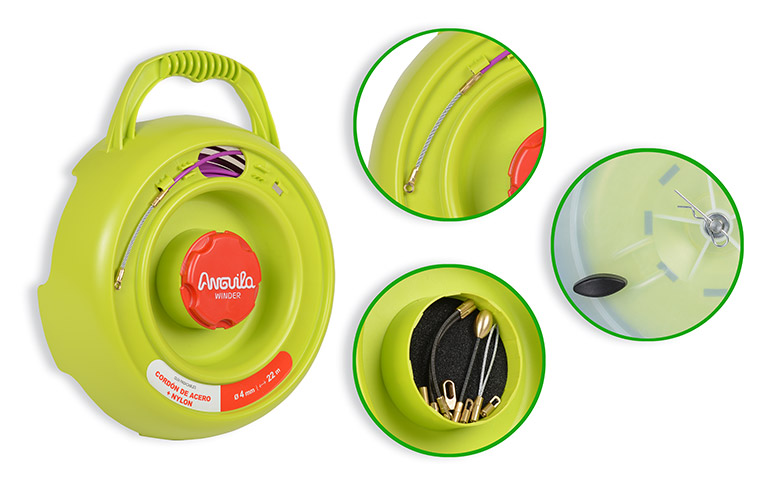 Coated steel
Friction. Available with strip steel and steel band. These materials have little memory effect and are very suitable for heavy duty work. Strip steel, which weighs less, delivers better anti-friction behaviour.
Twisting strength. The band's braiding is very compact, thus offering good twisting characteristics in any direction.
However, strip steel, being flat, has enhanced turning characteristics on one of its axes.
Pushing strength. It has an excellent balance between flexibility and rigidity, giving it good features in terms of pushing strength. The steel band is heavier and can travel greater distances.
New universal reels for Anguila fish tapes Manufactured in ABS plastic material, they withstand maximum impact resistance. They have a wide range of functional advantages that make them the ideal complement to facilitate and speed up the installer's work and provide adequate protection for the Anguila fish tapes and their accessories.
STEEL + POLYPROPYLENE (Interchangeable terminals )
STEEL + NYLON (Mixed terminals)