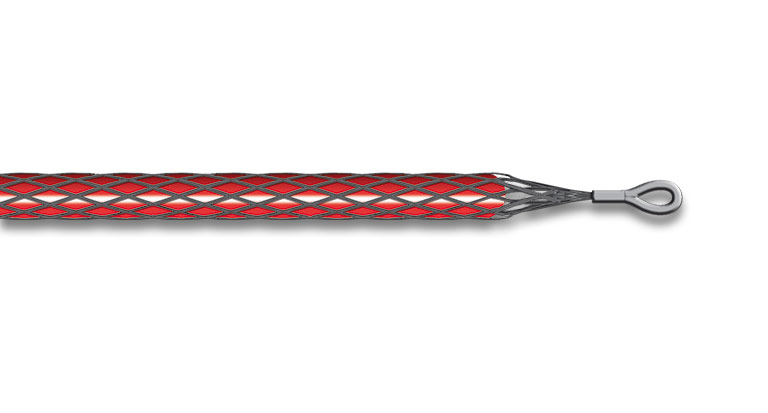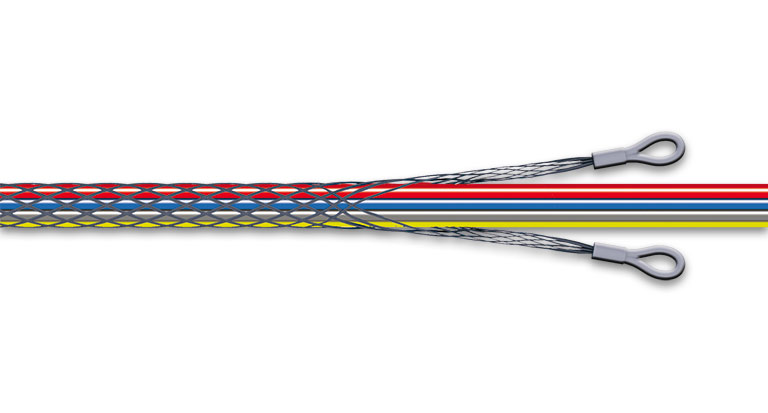 Cable grips
Manufactured in galvanised steel flexible wire, they are the most effective tool for securing the cable or bundles of cable to the leader, so they can be pulled quickly and safely.
The grip acts like a clamp, distributing the stress all over the cable surface, protecting the conductor and the insulating coating.
Thanks to the design of the grips and the material's memory effect, once the cable pulling or tightening operations have been concluded, they return to their original shape, making them a useful and very rugged and durable tool.