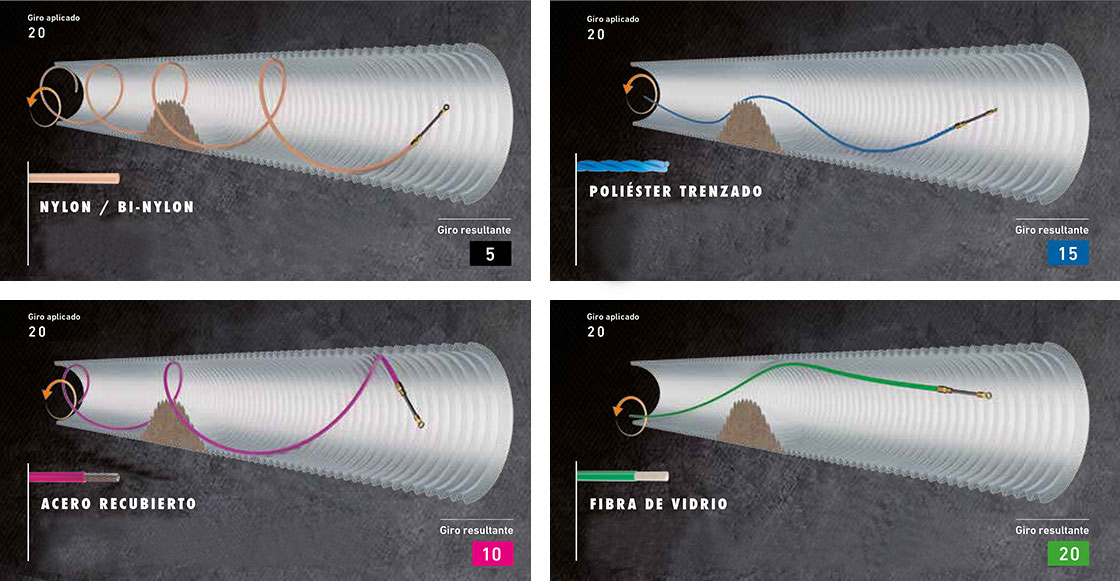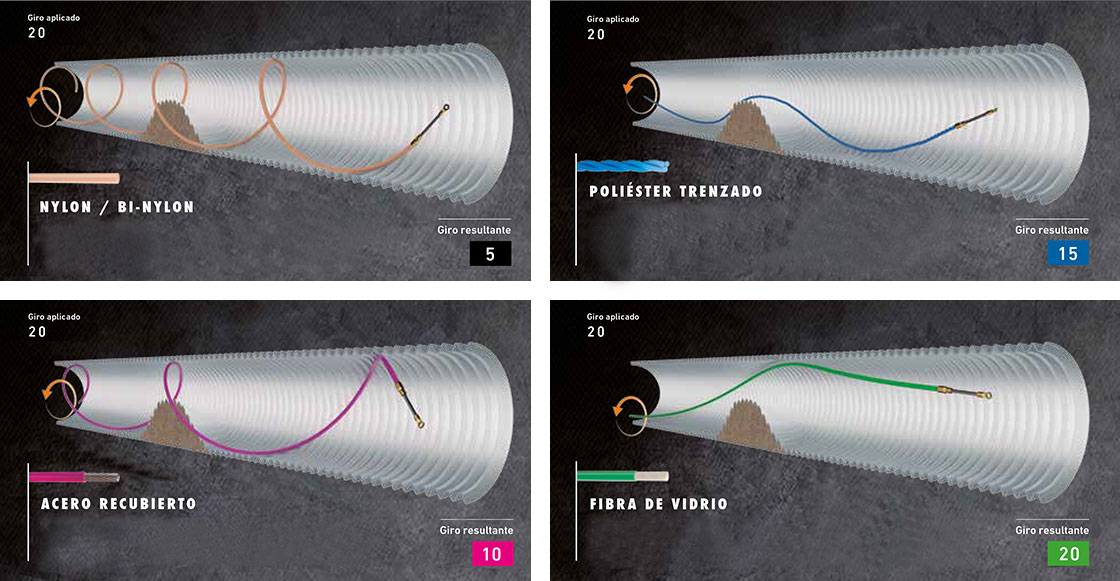 MORE TWISTING STRENGTH, MORE CONTROL OF THE SITUATION
Turn control is indispensable for getting around possible obstacles, bends and other barriers the fish tape may encounter.
It is a control characteristic. When the fish tape is pushed and twisted at the same time, if the material remains firm it turns on its axis, and the movements made by the hands therefore reach the end, often finding the best route to push the cable through.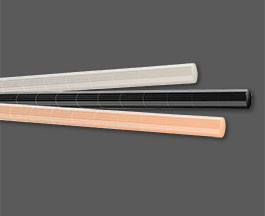 NYLON / BI-NYLON
The material has an original curved shape and its behaviour in coils is excellent. When it is twisted at one end, a slight twisting movement is obtained at the other end.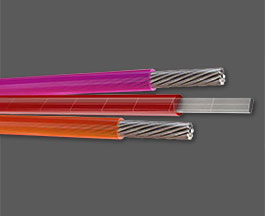 COATED STEEL
The band is tightly twisted, thus offering good bending characteristics in any direction. However, flat band steel, being flat, has enhanced turning characteristics on one of its axes.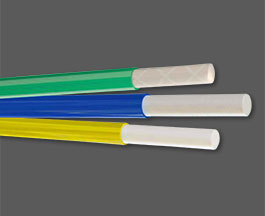 FIBERGLASS
It is a very rigid material and perfectly transmits twisting strength along the entire length of the fish tape. It does not rotate on its own axis. We recommend increasing the diameter to the maximum for long distances and large pipes.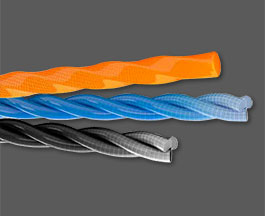 TWISTED POLYESTER
It turns very little on its own axis, and therefore transmits twisting strength very well. Monofilament twist offers better characteristics. This product gives excellent control over the work done. Triple twist may open slightly with extreme turning.